Deck Building Codes and Regulations for Nebraska Homeowners
If you're a Nebraska homeowner who is interested in building a deck, it's important that you understand the state's deck building codes and regulations.  Nothing is worse than spending a significant amount of money, only to discover that your space does not meet the code requirements. Be sure it must not be amended, or worse rebuilt.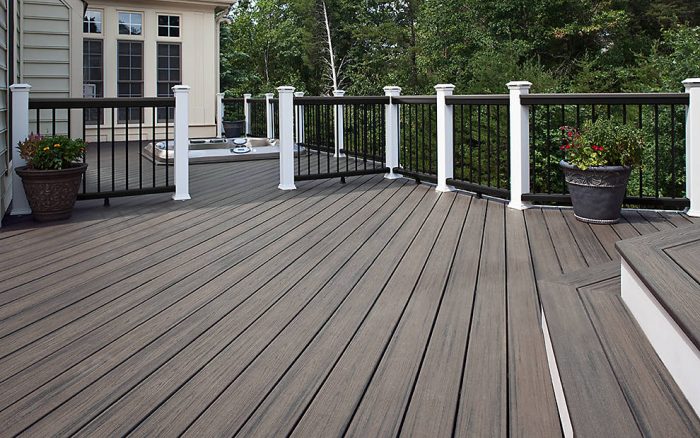 In this blog post, we are providing you with an overview of the code requirements. We are also giving out some tips on how to stay compliant with the law. As always, understand that hiring a trained contractor is often the best way to ensure that your project is done up to the required standards. 
The Nebraska Deck Building Code is based on the 2015 International Residential Code (IRC), with a few modifications. The most important part of the code that homeowners need to be aware of is the height requirement. Decks in Nebraska are permitted to be no more than 30 inches above grade, and any railing or guardrail installed on the deck must be at least  36 inches high.
There are also some specific requirements for deck construction in Nebraska. Decks must be constructed using pressure-treated lumber (or composite like TREX), and all connections between the deck framing and the foundation or house wall must be made with bolts or lag screws. Additionally, decks cannot be attached to the roof of a house. This structural requirement will help to ensure that your deck is safe and does not pose a hazard in the event of high winds or other extreme weather conditions. One of the most underappreciated aspects of deck building codes are waterproofing requirements for the home! We won't go into that here….
If you are considering building a deck in Nebraska, it is important to consult with a licensed deck builder (like us ahem) to make sure that your design meets all of the state's requirements. Building a deck that does not meet code can result in excessive fines, unnecessary repairs, and more work.
If you're thinking that you would like to create a beautiful outdoor living space for your Lincoln, Nebraska home, schedule your free virtual Toolbelt Construction consultation today and we will be more than happy to help you get started!